Scania Hybrid in de Duitse prijzen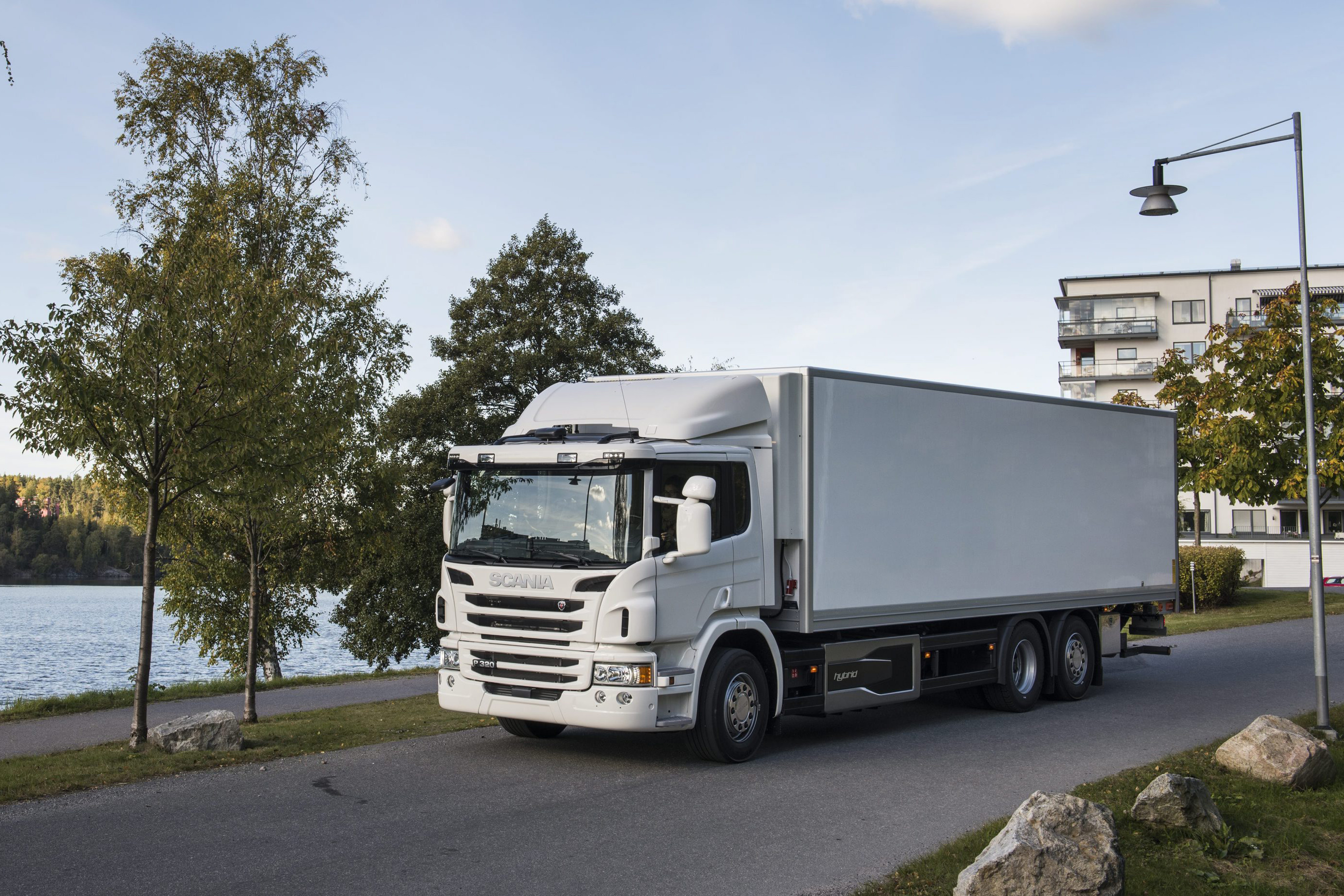 De vorig jaar door Scania geintroduceerde hybride distributietruck heeft een prestigieuze Duitse prijs in de wacht gesleept.
Het gaat om de Duitse 'Green Truck Future Innovation 2016 Award' van het toonaangevende vakblad Verkehrsrundschau.  
Dankzij de hybride oplossing kan een distributietruck van 18 ton tot twee kilometer op uitsluitend elektrisch vermogen afleggen. Het gebruik met elektriciteit is vooral bedoeld voor situaties zoals de stadsdistributie 's nachts, in geluidsgevoelige omgevingen, of het rijden in magazijnen en ondergrondse parkeergarages waar uitlaatgassen best worden vermijden. In de elektrische modus blijft het geluidsniveau onder 72 dB(A). 
De elektromotor wordt gecombineerd met de 9 liter Euro 6 motor van Scania, die op 100% biodiesel zoals FAME of HVO kan lopen. Met deze laatste brandstof kan de CO2-uitstoot met wel 92 procent worden verlaagd. 
De modulaire aandrijflijn omvat een elektromotor van 130 kW (174 pk) en 1.050 Nm koppel, tussen de dieselmotor en een speciale versie van de automatische transmissie van Scania. De bruikbare accucapaciteit is maximaal 1,2 kWh, een middelhoog energieverbruik dat gebaseerd is op een evenwicht tussen de levensduur van de accu en de actieradius.