Mercedes concept voorbode nieuwe Citan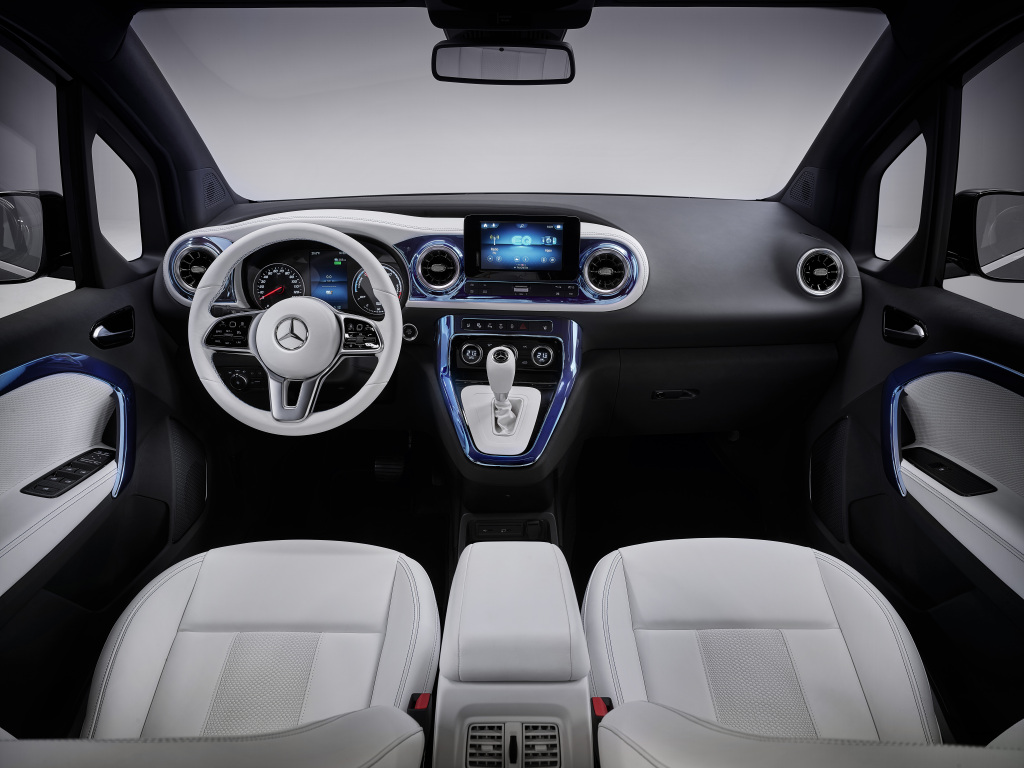 Mercedes-Benz heeft vandaag een concept onthuld, de EQT die als zodanig in 2022 op de markt komt. Nog dit jaar moet de bestelauto-versie, de nieuwe Citan onthuld worden, in eerste instantie met diesel- en benzinemotoren.   
Deze EQT is meteen top of the bill, zoals we dat ook zagen bij de EQV, wat een flink opgetuigde, vol-elektrische variant van de Vito is. Er komen van deze EQT dus ook een Citan en een Citan Tourer, en alle drie ook in vol-elektrische uitvoering.
De Concept EQT (lengte/breedte/hoogte: 4.945/1.863/1.826 millimeter) is aan beide zijden voorzien van schuifdeuren met een grote opening, zodat de full-size stoelen op de derde rij volgens Mercedes zonder problemen kunnen worden bereikt. Op de tweede zitrij kunnen drie kinderzitjes naast elkaar worden gemonteerd. Een panoramadak met erin een gelaserd sterrenlandschap zorgt voor veel licht. Het elegante ontwerp van de auto, dat van voren naar achteren smaller wordt, doet de auto langer lijken. De steil aflopende achterkant met verticale achterklep zorgt voor een bruikbare ruime laadruimte, zegt Mercedes. Als er meer bagageruimte nodig is, kunnen de stoelen op de derde rij volledig worden neergeklapt of verwijderd.
De afmetingen weten we dus, maar gewichten en laadvermogens zijn nog niet bekend.