Ford laat een glimp zien van de nieuwe Ranger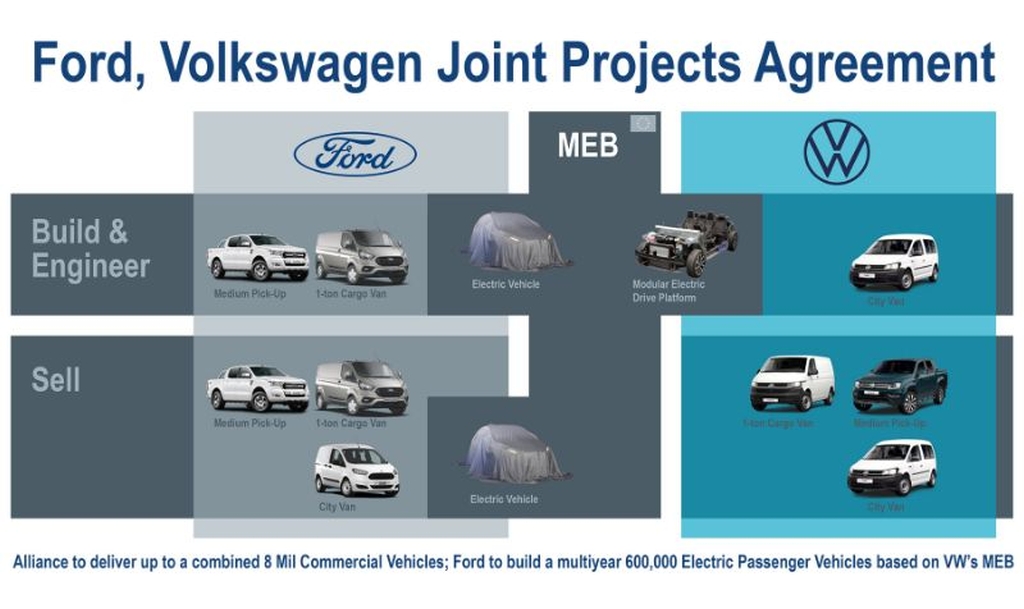 Op het gebied van bestelauto's willen Ford en Volkswagen intensief gaan samenwerken. Eerstgenoemde laat nu een gecamoufleerd model zien van wat de nieuwe Ranger pick-up moet worden.
In de samenwerking is afgesproken dat Ford het voortouw heeft in de ontwikkeling van de nieuwe, gezamenlijke pick-up en de nieuwe eentons bestelauto, de Transit en de Transporter. Volkswagen is leidend in de ontwikkeling van de lichte bestelauto, de Caddy, die net is geïntroduceerd.
Voor het pick-up segment betekent dit dat de nieuwe VW Amarok, waarvan maar de vraag is of die ook in Europa verkocht gaat worden, gebouwd en ontwikkeld wordt op basis van deze nieuwe Ranger. De introductie staat gepland voor volgend jaar. We zijn benieuwd of er dan ook een elektrische variant komt.
De hoofdreden voor deze samenwerking van Ford en Volkswagen is het gezamenlijk ontwikkelen van autonome technologie.