Hyzon: prototype, leaseregeling, beursgang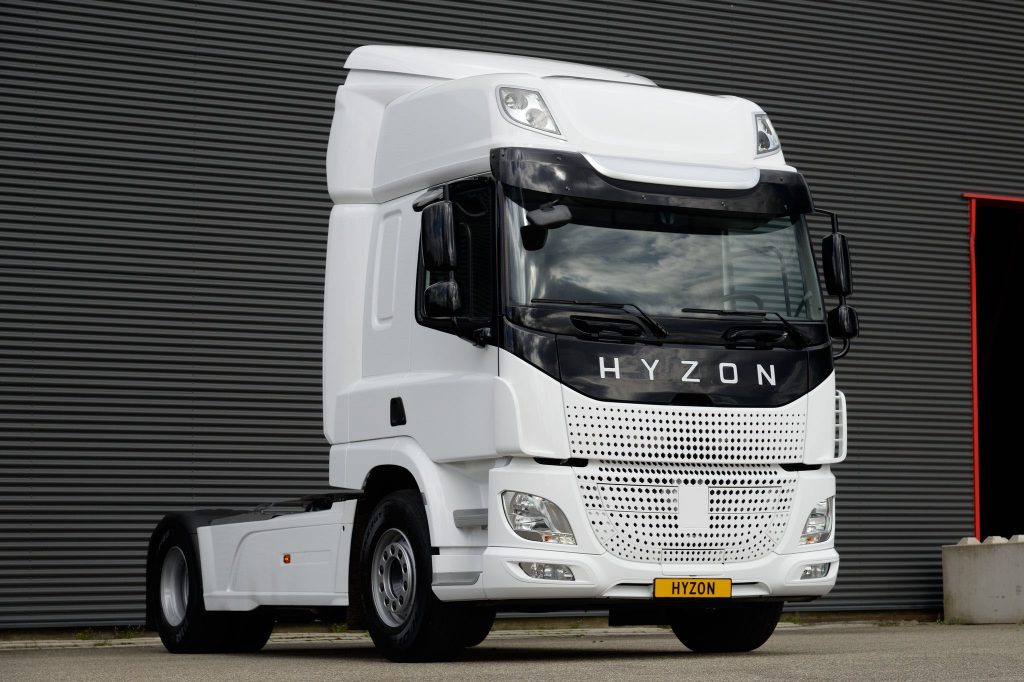 Hyzon Motors heeft de gang er goed in. Het eerste prototype in gereed in Winschoten, er komt een beursgang in New York en Europese klanten kunnen een leasecontract met het bedrijf afsluiten.
Met het nieuwe leasecontract hoopt Hyzon Motors waterstoftrucks sneller te implementeren in Europa. De regeling komt op het moment dat de fabriek in Winschoten een eerste prototype gereed heeft en dat een beursnotering aan de Nasdaq in de VS van Hyzon het komende kwartaal staat te gebeuren.
De fabriek in Winschoten gaat daarmee waarschijnlijk niet alleen de Europese markt bedienen. Er is al hardop gedacht dat deze fabriek, die nu in opbouw is ook trucks moet gaan leveren die op andere continenten verkocht gaan worden. Hyzon committeert zich aan de visie van bijvoorbeeld Toyota dat je voertuigen moet bouwen waar je ze verkoopt. Hyzon wil dat doorvoeren wanneer alle fabrieken die het in opbouw heeft, gereed zijn.
Net als een diesel
Wat het leasecontract betreft, geeft Hyzon geen details vrij, maar stelt het onomwonden dat Hyzon 'voorop' wil lopen om de Total Cost of Ownership van Hyzon trucks gelijk te trekken met de huidige generatie dieseltrucks. Het prototype dat nu gereed is gekomen in Groningen is duidelijk gebaseerd op de DAF CF, een veel verkochte truck in ons land. Hyzon zegt dat deze truck, die nog geen naam heeft, afhankelijk van de grootte van de waterstoftank een bereik heeft van 400 of 600 kilometer.  
Hyzon zegt te verwachten dat de Europese regio de uitrol van waterstoftrucks in de wereld zal leiden. Die verwachting maakt het bedrijf ook op basis van de strategieën van bedrijven waarmee Hyzon samenwerkt om tot voldoende waterstoftankstations te komen.