Iveco wint prijs bij European Gas Awards of Exellence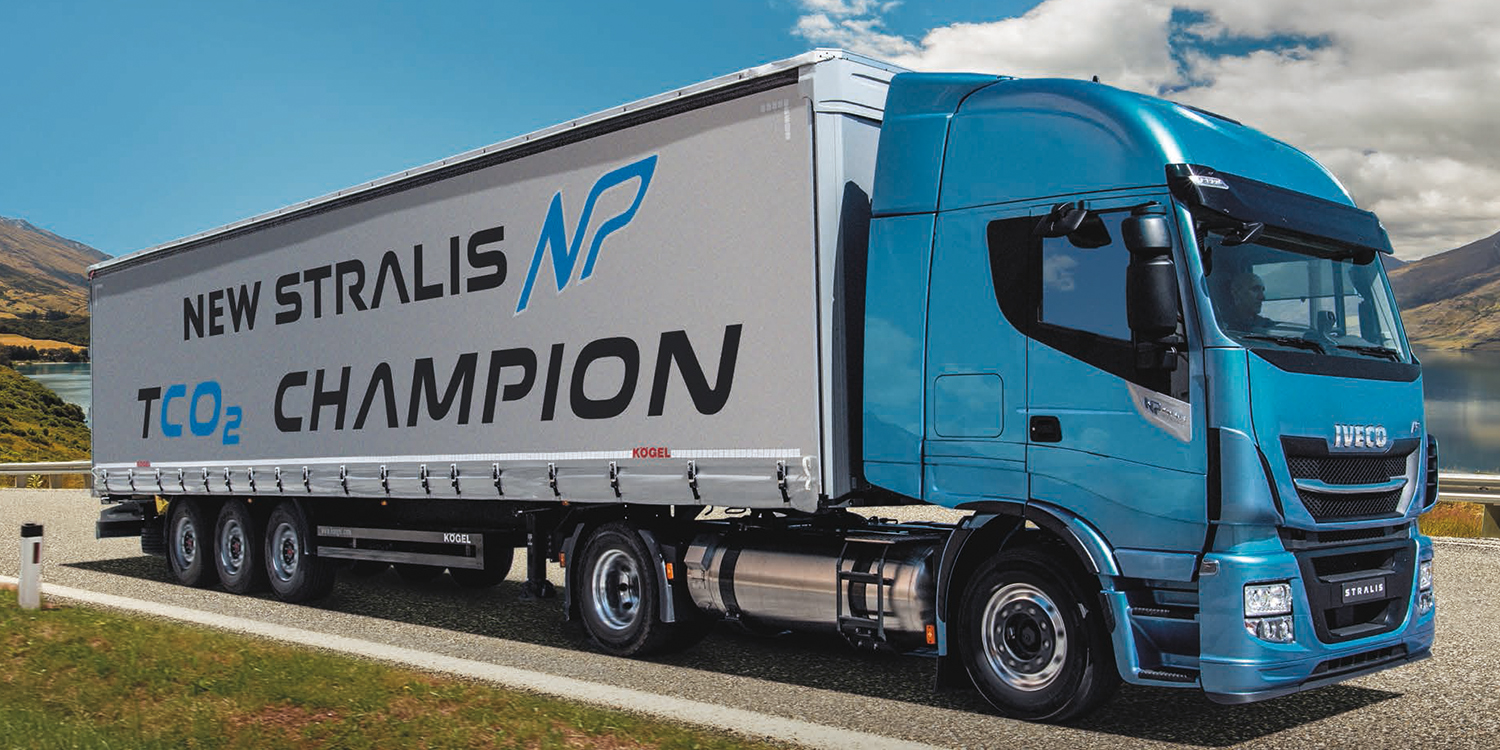 Iveco is met de Stralis NP uitgeroepen tot 'Project van het jaar' tijdens de European Gas Awards of Exellence 2017 in Wenen.
Iveco stond met de Stralis NP op de shortlist van vijf bedrijven voor de "Project of the Year"-award. Deze prijs wordt jaarlijks uitgereikt aan doorbrekende projecten in de Europese gasmarkt.
Tijdens het jaarlijkse evenement komen ruim 450 vertegenwoordigers van regionale overheden, industriepartijen en gasproducenten bijeen om kwesties gerelateerd aan de toekomstige Europese energiemarkt te bespreken.
De tweede dag van de European Gas Conference 2017 werd afgesloten met het uitreiken van de zesde jaarlijkse European Gas Awards of Excellence. Hiermee worden de toewijding, successen en innovaties van bedrijven en personen in de Europese gasmarkt beloond. In de categorie "Project of the Year" waren de volgende projecten geselecteerd:
-          Zeebrugge's Second LNG Jetty
-          Sabine Pass LNG Terminal
-          Iveco New Stralis NP 400pk gastruck
-          LNG Dunkerque Terminal
-          AUDI e-gas Project
De nieuwe Stralis NP heeft dezelfde prestaties en rijeigenschappen als zijn diesel equivalent. Dit wordt gecombineerd met een reductie van uitstoot, een hoger comfort vanwege de geluidsreductie en een lagere Total Cost of Ownership. Met de Hi-Way cabine en een vermogen van 400pk en 1700Nm (17% krachtiger en 6% hoger koppel dan zijn beste concurrent) is de Stralis NP de best-in-class gas-aangedreven truck. De capaciteit van de LNG-tanks op de Iveco Stralis NP bieden een maximale actieradius van 1500 kilometer. De FPT Cursor 9 motor in combinatie met 12-gangs automatische versnellingsbak met eco-roll functie zorgt voor 5% verlaging van het brandstofverbruik vergeleken met de vorige aardgas-Stralis.