KiM: 'BEV-techniek is het meest efficiënt'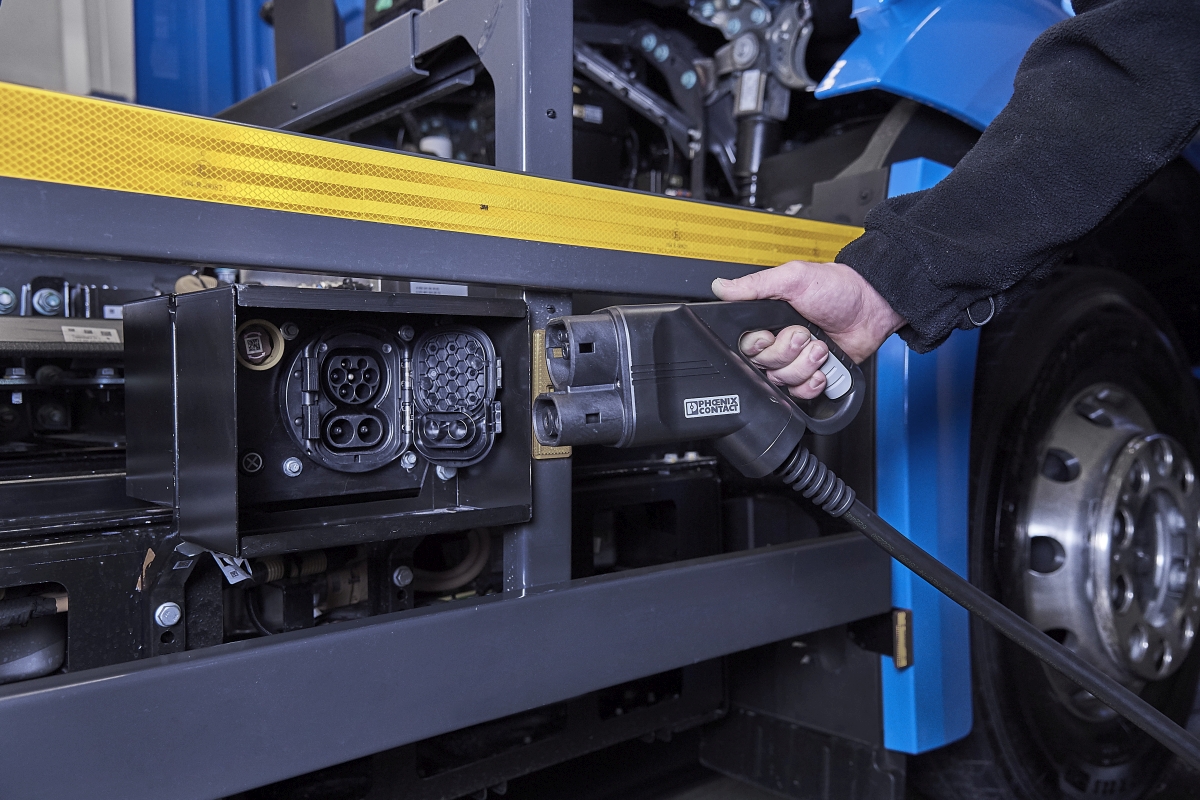 Een nieuw rapport van het Ministerie van I&W geproduceerd door het Kennisinstituut voor Mobiliteit en TNO laat zien dat batterij-elektrische voertuigen duidelijk efficiënter zijn dan voertuigen aangedreven door een brandstofcel dan wel door zogeheten synfuels of door biobrandstoffen.  
Volgens de initiatiefnemers van het rapport is CO2-neutrale mobiliteit met alle genoemde mogelijkheden haalbaar. Bekeken werd verder hoeveel energie er nodig is om een bepaalde voertuigcategorie te kunnen laten rijden. Daaruit blijkt volgens Ministerie, TNO en KiM dat een batterij-elektrische aandrijving het minste beslag legt op beschikbare energiebronnen.
"Van de onderzochte opties heef de toepassing van elektriciteit voor mobiliteit het kleinste energieverlies, een klein ruimtebeslag en lage kosten per afgelegde afstand. Het energieverlies en het ruimtebeslag van waterstof en synfuels zijn 2 à 5 keer groter," aldus de rapporteurs.
Inefficiënt
Het inefficiency-nadeel van waterstof zit hem volgens de rapporteurs in de benodigde energie om waterstof te produceren. Door het verschil in efficiëntie is bij waterstof uit elektrolyse en bij synfuels ruim 2 à 5 keer meer elektriciteit uit windenergie nodig dan bij de toepassing van alleen elektriciteit.
Zwaar transport
"Accu-elektrisch rijden, ofwel BEV, is voor zwaar wegvervoer de goedkoopste optie, zelfs goedkoper dan de fossiele variant. Dit komt voornamelijk door de lage energiekosten (die dominant zijn in de totale kosten per km), aangezien de aanschafkosten voor een elektrische truck hoger zijn dan die van een truck met een brandstofmotor," aldus het rapport.  "Dit geldt in principe ook voor licht wegvervoer, al zijn de kosten per afgelegde afstand daar voor een FT-biofuelvoertuig nog net wat lager dan voor een BEV. Waterstof in een brandstofcel (FCEV) is bij zwaar wegvervoer iets goedkoper dan waterstof in een verbrandingsmotor (H2-ICE). Dit geldt alleen als beide aandrijflijnen onder ideale omstandigheden functioneren. Bij een FCEV zijn dat: een lage motorbelasting en veel rijdynamiek. Bij een zware motorbelasting en weinig dynamiek nemen de energiekosten van een FCEV toe, een ICE presteert onder die omstandigheden juist wel optimaal. Het kostenverschil tussen FCEV en H2-ICE slaat dan om."
Knelpunten en onzekerheden
Hat zijn niet alleen voordelen voor de batterij-elektrische truck. De rapporteurs wijzen op dure en zware accu's, die vanwege schaarste aan edelmetalen niet gauw goedkoper zullen worden. Accu-elektrisch rijden heef echter ook mogelijke knelpunten die de andere energiedragers niet of minder hebben. Zo worden momenteel elektrische trucks met een grote actieradius ontwikkeld, maar de accu's die hiervoor nodig zijn, zijn zwaar (zo'n 4 ton voor 800 kWh en een range 400-600 km) en groot, wat ten koste gaat van het laadvolume. Daarbij zullen planners van transportbedrijven laadtijden van accu's mee moeten rekenen. Verder is er behoefte aan uitbreiding van het elektriciteitsnetwerk en zijn technici nodig, waaraan vooralsnog in alle sectoren een gebrek is.