Nieuwe VW Amarok komt eraan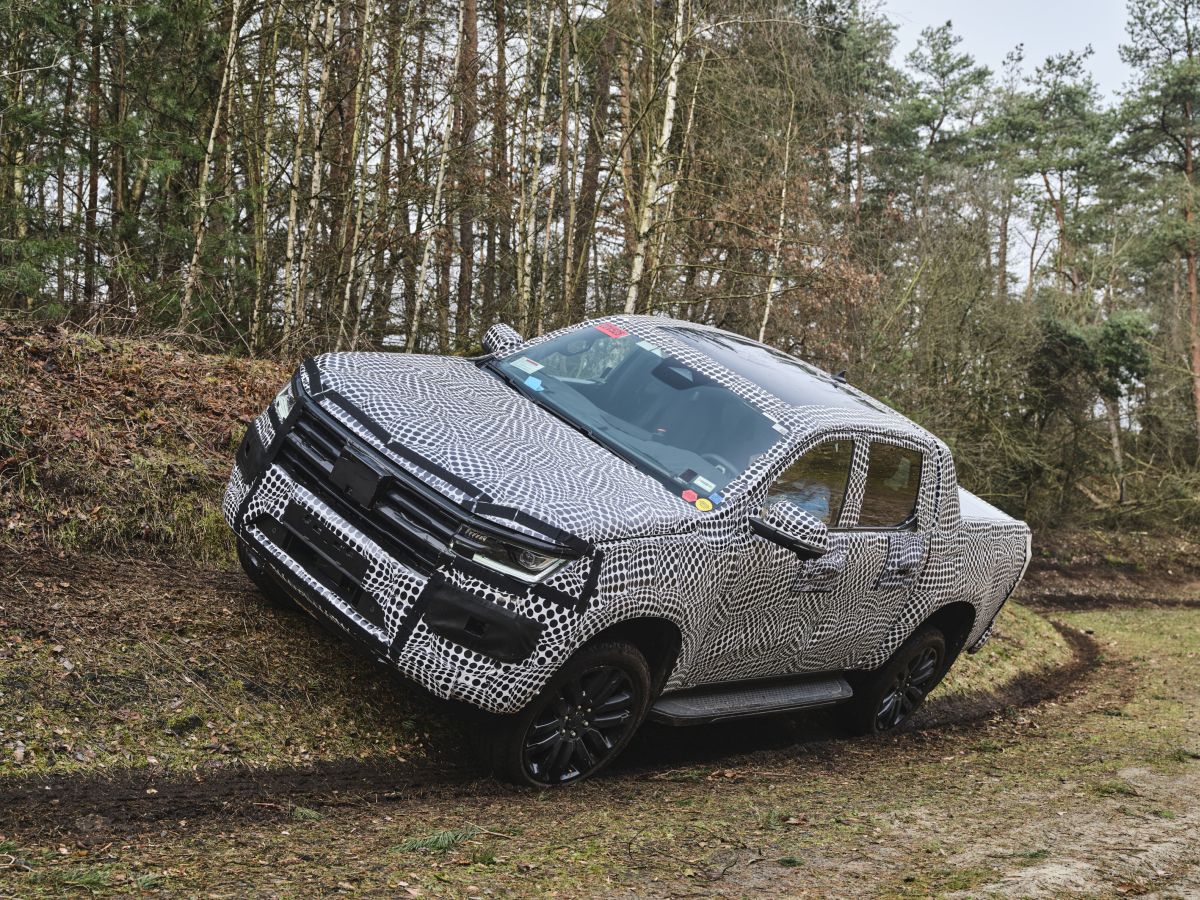 Bijgaande foto's laten zien dat de nieuwe Volkswagen Amarok pick-up in de laatste stadia van praktijktesten verkeert. De nieuwe Amarok komt medio 2023 in Nederland op de markt, zegt de importeur.
De gecamoufleerde exemplaren die nu in Europa te spotten zijn, maken direct duidelijk dat de nieuwe versie fors is gegroeid ten opzichte van de huidige Amarok: met een goede 5.350 mm is hij minstens 100 mm langer dan zijn voorganger. De dubbele cabine is nog ruimer geworden, vanwege de wielbasis die met 175 mm is gegroeid tot liefst 3.270 mm. Ook het laadvermogen is toegenomen, tot maximaal 1,2 ton. Het aantal varianten met een maximaal trekvermogen van 3,5 ton wordt eveneens verder uitgebreid, zegt Volkswagen.
Omdat de wielbasis meer is gegroeid dan zijn totale lengte, zijn de overhangen van de carrosserie kleiner geworden. Dit heeft een positief effect op de aanloophoek en daarmee de terreincapaciteiten, die ook al zijn verbeterd door de veel grotere doorwaaddiepte in vergelijking met die van de huidige generatie.
Het aanbod van aandrijflijnen omvat tot wel drie verschillende dieselmotoren met vier of zes cilinders en een cilinderinhoud van 2.0 tot 3.0 liter. Elektrificatie is in dit segment kennelijk nog niet in zicht. Er is daarnaast keuze uit achterwielaandrijving en on-demand of permanente vierwielaandrijving. En van de meer dan dertig rijhulpsystemen zijn er zo'n twintig volledig nieuw voor deze Amarok.
Samenwerking Ford
De vraag is nu in hoeverre het DNA van de Ford Ranger hierin te zien is of zal zijn.  Zoals bekend werken beide grootmachten samen, ook op het gebied van bestelauto's. Dat leidt er in elk geval toe, dat Volkswagen veel later met elektrische bestelauto's komt dan met elektrische personenauto's.