Scania en Siemens testen 'Electrified road' in de praktijk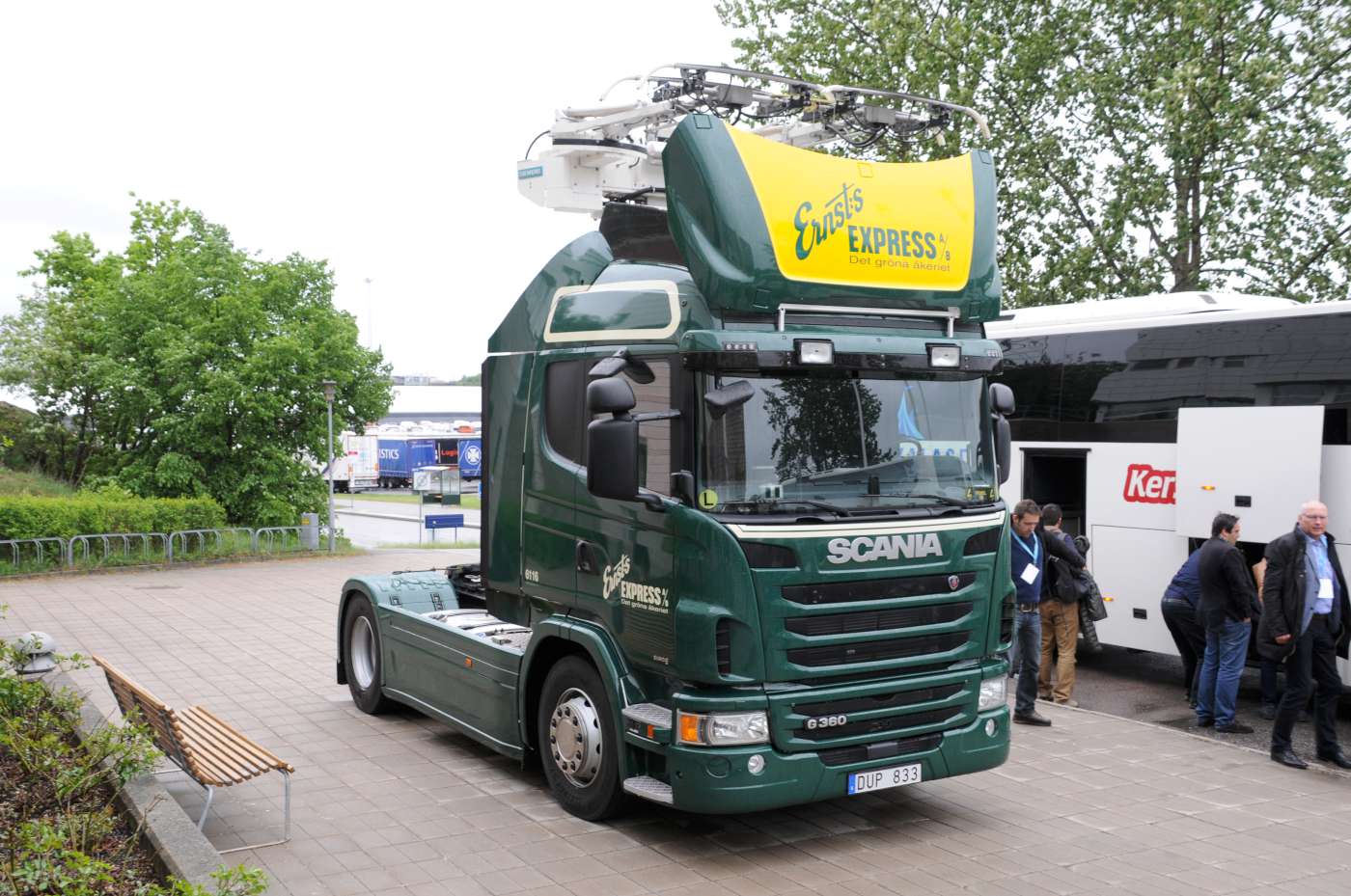 Tijdens een presentatie in het Zweedse Sodertalje presenteerde Scania deze week een praktijktest met 'Electified road.' Het gaat daarbij om een hybride truck die gevoed wordt door een bovenleiding net als een trein- of trolleybus.
De Scania diesel-hybride truck is uitgerust met een pantograaf die als stoomafnemer dient. De truck kan dus als zelfstandige diesel rijden maar voor de langere afstanden heeft elektrische tractie de voorkeur. Door dit systeem kan de truck de bovenleiding verlaten, bijvoorbeeld om in te halen of om naar een industrieterrein te rijden waar geen bovenleiding is. 
Hiervoor is als test een speciaal traject in Zweden aangelegd tussen de steden Börlange, Gävle en Avesta. De Scania test truck wordt op deze routes ingezet door Ernsts Express AB, een vervoerder die ook logistieke diensten verricht voor Scania.