Volvo start voorzichtig verkoop van elektrische trucks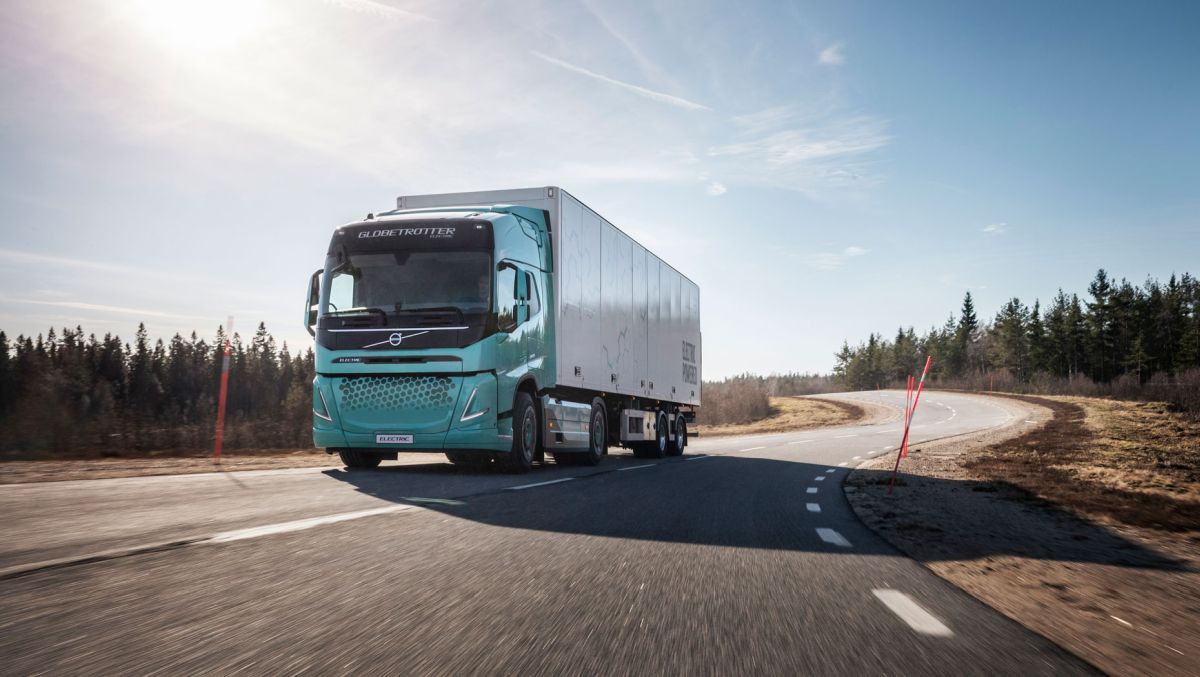 Truckbouwer Volvo is onlangs gestart met de verkoop van elektrische trucks voor stedelijk transporten en verwacht dat elektrificatie ook voor zwaardere trucks een concurrerend alternatief kan worden. Volvo Trucks wil de mogelijkheden verkennen en demonstreren en heeft daarom elektrische trucks ontwikkeld waarmee proef gereden gaat worden in de bouw en in regionale distributie.
Dat een en ander niet vanzelf gaat, demonstreert Volvo met deze uitspraken: "Als we de vraag naar trucks met een elektrische aandrijving willen vergroten, moet de infrastructuur voor opladen snel worden uitgebreid. Ook moeten er hogere subsidieregelingen worden gecreëerd voor transporteurs die als pioniers kiezen voor nieuwe voertuigen die minder impact hebben op het milieu en klimaat", aldus Roger Alm, President Volvo Trucks. 
80.000 km
"In Europa wordt een enorm aantal trucks gebruikt voor regionale goederentransporten, met een gemiddelde jaarkilometrage van 80.000 km. Dit betekent dat een toenemend gebruik van elektrische voertuigen voor regionale distributie zal leiden tot aanzienlijke winst voor het klimaat, op voorwaarde dat deze elektriciteit fossielvrij is", zegt Volvo.
Externe factoren
"De snelheid van elektrificatie hangt af van een aantal factoren. Enerzijds vraagt het om een uitbreiding van de infrastructuur voor opladen en anderzijds moet ervoor worden gezorgd dat regionale elektriciteitsnetwerken uiteindelijk voldoende capaciteit kunnen overbrengen. Financiële subsidieregelingen zijn nodig om meer transporteurs ertoe aan te zetten te investeren in elektrische voertuigen. Verladers kunnen ook een bijdrage leveren door langere contracten aan te bieden en een grotere bereidheid om te betalen voor duurzame transporten. Veel transportbedrijven hebben zeer kleine marges, dus elke nieuwe investering moet winstgevend zijn", legt Volvo uit. 
Diesel
Parallel aan de toenemende elektrificatie van de transportsector zal voortdurende verbetering van de efficiency van verbrandingsmotoren nog vele jaren een sleutelrol blijven spelen bij internationale transporten, aldus Volvo. "De huidige truckmotoren maken zeer efficiënt gebruik van de energie en werken op diesel of verschillende hernieuwbare brandstoffen zoals vloeibaar biogas of HVO. Deze technologie heeft nog steeds potentieel voor verdere ontwikkelingen."