Tesla pick-up truck onthuld, ruiten sneuvelen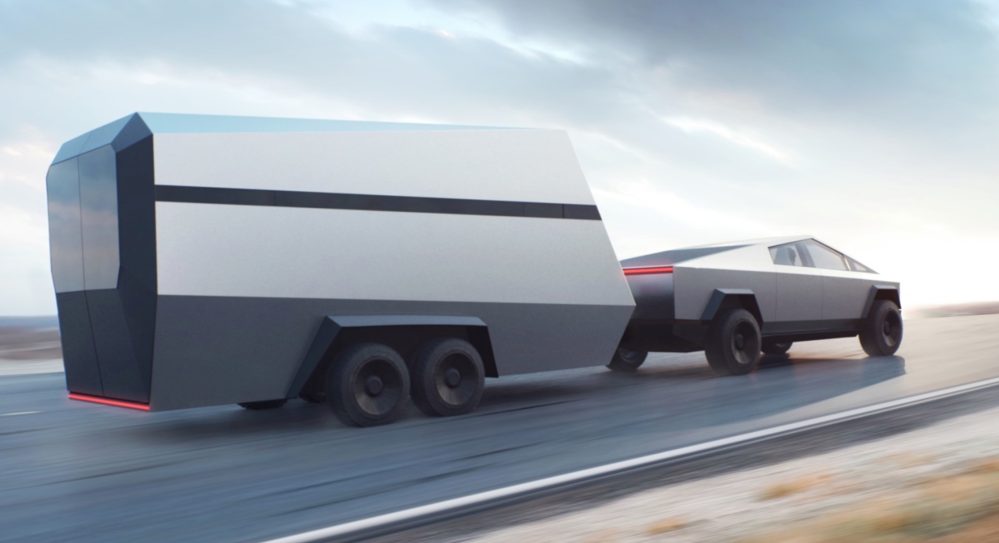 Zeven jaar na de eerste aankondiging heeft Tesla zijn prototype van een pick-up truck onthuld. De lijnen zijn volkomen afwijkend van wat we ons bij een pick-up truck voorstellen. Maar zoals wel vaker, is aan alles gedacht en nog wat meer. Toch verliep de introductie niet vlekkeloos.
'Krankzinnig apparaat' en 'extreem bizar', dat zijn zo enkele termen die we lezen rondom deze nieuwe Tesla. De nieuwe pick-up heeft geen chassis of frame, maar een exoskelet. Dit is opgetrokken uit roestvrijstaal en betekent dat de buitenkant, wat je ziet, dragend is. De hele constructie is op die manier heel robuust en moet decennia lang mee gaan.
Gepantserd glas
Tijdens de onthulling werd er met een hamer op een van de portieren geslagen, dat natuurlijk geen krimp gaf. Ook wilde Tesla de hardheid van het glas demonstreren, maar dat ging fout. In twee gevallen braken de gepantserd geachte ruiten. Dus dat moet nog even beter. De Cybertruck van Tesla kan met één, twee of zelfs met drie elektromotoren besteld worden. De variant met een enkele motor mag 3400 kg trekken en heeft een actieradius van 400 kilometer. De versie met twee motoren komt 480 km ver en mag 4,5 ton trekken. De TriMotor versie mag 6,3 ton trekken en komt op papier 804 km ver.  De laadlengte bedraagt twee meter en de Tesla heeft extra stopcontacten voor klussers die aan het werk moeten op een bouwplaats.
Leveringen beginnen over twee jaar. De pick-up markt in de VS is enorm, maar die in Europa is erg klein. Het zou echter heel goed kunnen dat een futuristische, elektrische pick-up een bijzondere reactie in de markt teweeg brengt.