Vanaf 2025: Volvo FH Fuel Cell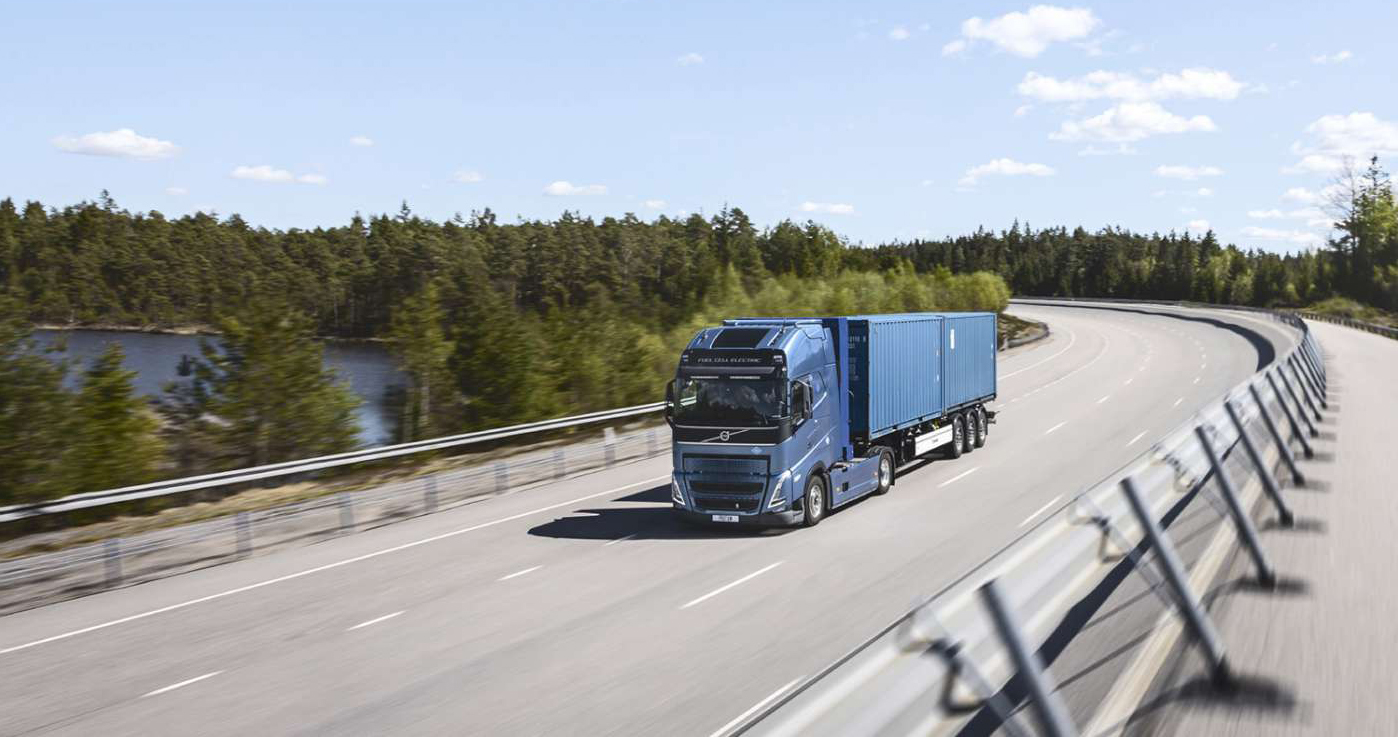 Volvo Trucks zet vol in op de elektrificatie en levert inmiddels een full range zero emission trucks. Wat ontbreekt is een oplossing voor de lange afstand. Daarvoor komt Volvo met een waterstof truck met een bereik van 1000 kilometer.
Batterij- elektrische trucks, kortweg BEV trucks, vormen voor een groot aantal transport toepassingen een prima optie maar het bereik is onvoldoende voor het lange afstand werk. Op dit moment kunnen de Volvo e-trucks maximaal350 kilometer rijden voordat ze weer aan de stekker moeten. Dat zou ook onderweg kunnen maar de laadinfrastructuur is nog volstrekt niet op orde om dat op grote schaal te doen. Met nieuw te ontwikkelen accu technologie wordt er naarstig gewerkt aan het verder oprekken van die actieradius door alle merken. Daarnaast zet Volvo Trucks nu ook in op fuel cell techniek. Daarbij wordt waterstof omgezet in stroom, waarmee de truck wordt aangedreven. 
Cellcentric
Waterstof is een opslagvorm van energie en dat spul kan rechtstreeks toegepast worden in verbrandingsmotoren. Merken als Toyota en DAF werken aan die techniek. Een andere toepassing, en dat is de koers die Volvo Trucks vaart, is het omzetten van waterstof naar stroom door middel van een brandstofcel, of fuelcell. Volvo werkt samen met Daimler Trucks in een joint venture binnen Cellcentric, een bedrijf dat op grote schaal brandstofcellen gaat produceren voor de beide truckmerken. 
Vanaf 2025
"We zijn deze technologie nu al enkele jaren aan het ontwikkelen en het voelt geweldig om de eerste trucks met succes op de testbaan te zien rijden. De combinatie van batterij-elektrisch en brandstofcel-elektrisch stelt transportbedrijven in staat om de CO2-uitstoot van hun vrachtwagens volledig te elimineren, ongeacht transportopdrachten", zegt Roger Alm, President van Volvo Trucks. De elektrische trucks met brandstofcel hebben een actieradius die vergelijkbaar is met die van veel dieseltrucks – tot 1.000 km – en een tanktijd van minder dan 15 minuten. Het totale gewicht kan zo'n 65 ton of zelfs hoger zijn en de twee brandstofcellen hebben de capaciteit om 300 kW elektriciteit aan boord op te wekken. Praktijktesten bij transportbedrijven zullen over een paar jaar starten en de commercialisering is gepland voor de tweede helft van dit decennium, dus na 2025. 
Waterstof netwerk
De techniek aan boord is nog in de ontwikkelingsfase, en dat geldt ook voor het waterstof netwerk in Europa. Volvo verwacht veel van deze duurzame brandstof en benadrukt dat er actie ondernomen moet worden om het netwerk uit te breiden. Daarnaast moet er ook voldoende waterstof geproduceerd worden om straks aan de behoefte te voorzien. Groene waterstof wordt geproduceerd door wind- en zonne- energie.
Wetgeving
Naast de opmerkingen van Volvo over het netwerk en de beschikbaarheid van waterstof zal ook de wetgeving stappen moeten maken in Europa. Doordat de truck een groot rek met tanks achter de cabine nodig heeft zal ook de toegestane voertuiglengte verruimd moeten worden om 13,60 meter lange opleggers te kunnen vervoeren.