DAF en VDL presenteren elektrische CF truck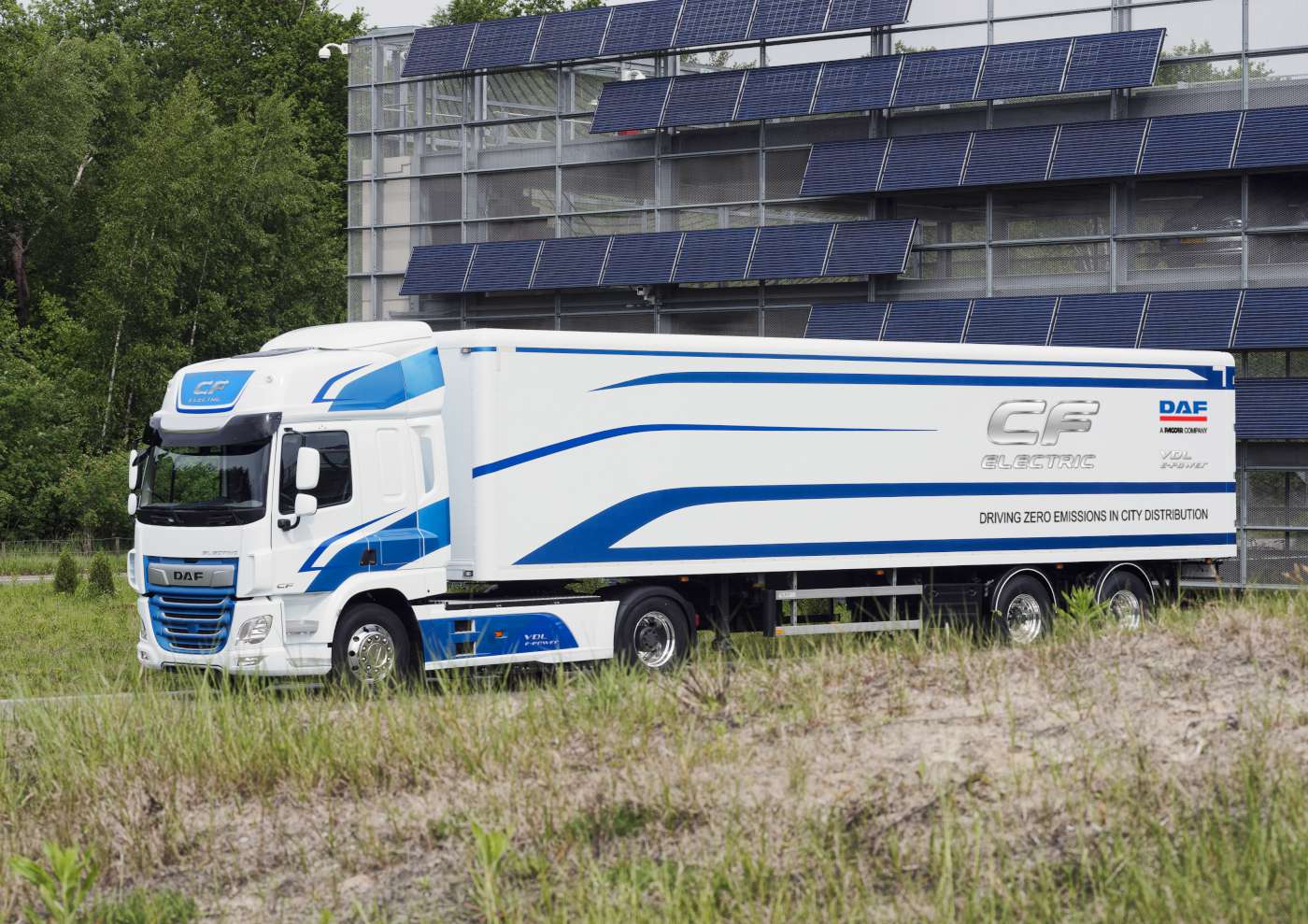 DAF Trucks en VDL werken nauw samen om in de loop van het jaar een eerste serie van CF Electric trucks in te zetten bij toonaangevende vervoerders. De voertuigen zijn uitgerust met ultramoderne VDL E-Power Technology en rijden daardoor zonder emissies en vrijwel volledig stil. Deze eerste veldtest-voertuigen worden geproduceerd door DAF en bij VDL Groep gecompleteerd met de volledig elektrische installatie.
Voor de CF Electric werkt DAF samen met VDL Groep, eveneens uit Eindhoven. VDL is een technologisch toonaangevende onderneming met aanzienlijke ervaring op het gebied van elektrificatie van bedrijfsvoertuigen, met name bij bussen voor het openbaar vervoer. "VDL heeft bewezen leidend te zijn op het gebied van volledig elektrische bussen voor het openbaar vervoer. Inmiddels hebben we honderden elektrische bussen geleverd aan openbaar vervoermaatschappijen door heel Europa", aldus Willem van der Leegte, directeur van VDL Groep. "De samenwerking met DAF voor deze elektrische truck is een fantastische ontwikkeling en vormt een prachtige gelegenheid voor twee Eindhovense technologiebedrijven voorop te lopen op het gebied van elektrisch aangedreven bedrijfsvoertuigen."
Emissieloos rijden in de stedelijke distributie
De CF Electric is een 4x2 trekker, ontwikkeld voor distributieverkeer tot 40 ton in stedelijke gebieden, waar één- of twee-assige trailers de standaard zijn. Het voertuig is gebaseerd op de DAF CF – de 'International Truck of the Year 2018' – en maakt voor de volledig elektrische aandrijving gebruik van VDL's E-Power Technology. Het hart van deze intelligente aandrijflijn bestaat uit een elektromotor van 210 kW, die gevoed wordt door een lithium-ion accupakket met een huidige totale capaciteit van 170 kWh. De CF Electric heeft een actieradius van ongeveer 100 kilometer, waardoor hij geschikt is voor het vervoer van hoge volumes binnen de stedelijke distributie. Snelladen van de accu's kan in 30 minuten gebeuren en het volledig opladen in slechts anderhalf uur.