Iveco toont elektrische Nikola Tre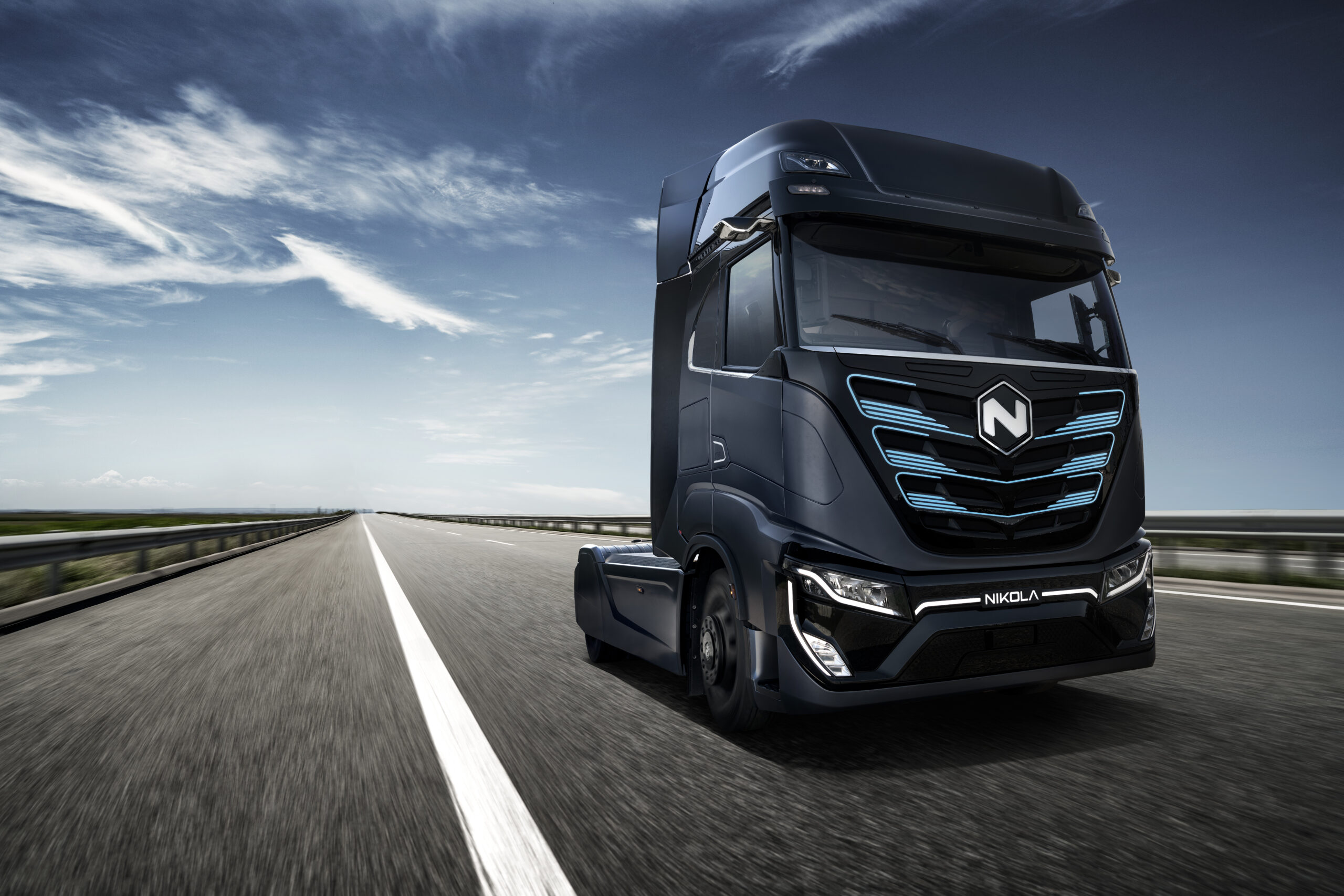 Iveco heeft na een investering van 250 miljoen Euro een stevig belang in het Amerikaanse Nikola. Dat merk had op zijn beurt niet alleen behoefte aan geld, maar vooral aan technische kennis van een truckbouwer. Samen presenteren de beide merken nu de Nikola Tre voor Europa. Een elektrische truck, gebaseerd op de nieuwe Iveco S-Way.
De aandrijflijn van de Nikola Tre is elektrisch en de klant kan zelf bepalen of die door accu's of door fuelcel techniek worden gevoed. De BEV versie, oftewel de Batery Elektric Vehicle, zal al volgend jaar beschikbaar komen voor de eerste proefritten. Niet lang daarna komt ook al de fuel cell versie volgens Nikola CEO Trevor Milton. 
De aandrijving komt van de Tre Phase 2 motor die samen met FPT, Bosch en Mahle ontwikkeld werd. Deze krachtbron krijgt een vermogen van 2700 Nm en op accu's een actieradius van 500 kilometer. De fuel cell versie krijgt een actieradius van 1200 kilometer volgens Nikola. Het Amerikaanse merk heeft in Europa met Iveco niet alleen een ervaren truckbouwer als partner, maar kan ook beschikken over het Europa dekkende netwerk van Iveco. Daarmee lijkt de eerste slag aan Nikola waar het gaat om de competitie met Tesla. Dat merk is met de Tesla Semi ook bezig met een opmars maar die beperkt zich voorlopig tot de USA. Nikola op zijn beurt heeft vanaf het begin ingezet op twee verschillende modellen voor zowel de Amerikaanse als de Europese markt.