Renault ontwikkelt elektrische stadstruck met Geodis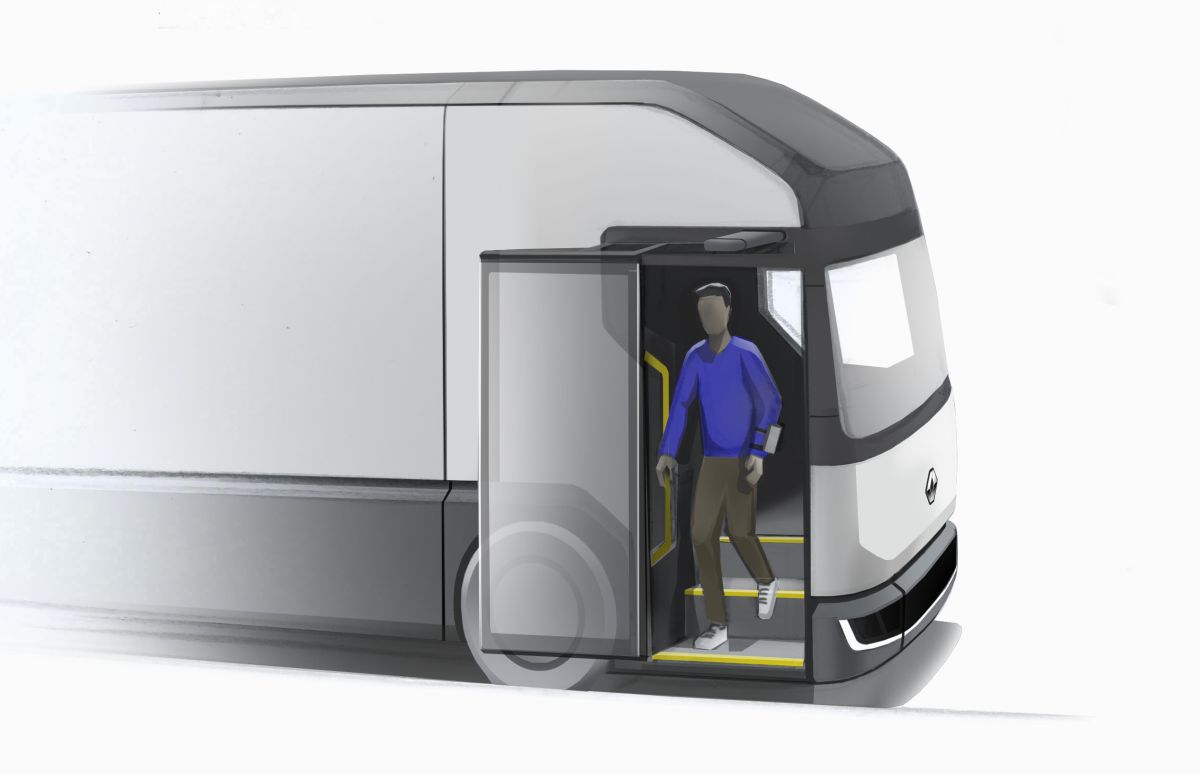 Renault Trucks start een project met grote klant Geodis dat moet leiden tot een nieuwe, 16-tons elektrische stadstruck. Renault levert al elektrische trucks in dit segment, maar het gaat hier blijkens tekeningen om een cabine met een makkelijke in- en uitstap.
Beide partijen spreken over veranderingen in het stadstransport, of dit nu gaat om emissies, beperkte toegang of nieuwe typen voertuigen die gebruikt worden voor the last mile. Renault Trucks verwacht hierbij dat trucks in de zestien tons klasse het leeuwendeel  van de stadsdistributie voor hun rekening zullen blijven nemen.
Zero-emissie zones
De topvrouw van Geodis zegt dat in tal van (Franse) steden zero-emissiezones ingesteld worden en dat dit de transportsector noopt tot het versnellen van de decarbonisatie van de activiteiten. "Nodig is een voertuig dat naadloos past in het nieuwe stadslandschap, dat wordt gekenmerkt door brede zones voor voetgangers en fietsers. De nieuwe truck wordt zo ontworpen dat de chauffeur optimaal en veilig zijn werk kan doen, maar dat ok andere verkeersdeelnemers veilig zijn."
Oxygen
Het project is door beide partijen Oxygen (zuurstof) genoemd en zet in op verbeterde veiligheid, een lage cabine, een grote voorruit en tal van camera's en een schuifdeur aan de passagierszijde. De chauffeur kan aan beide kanten de cabine verlaten en de chauffeur kan makkelijker bij de lading komen. De nieuwe truck krijgt een nieuwe cabine en zal eind dit jaar aan het publiek worden getoond.