Toyota: waterstoftechniek voor truck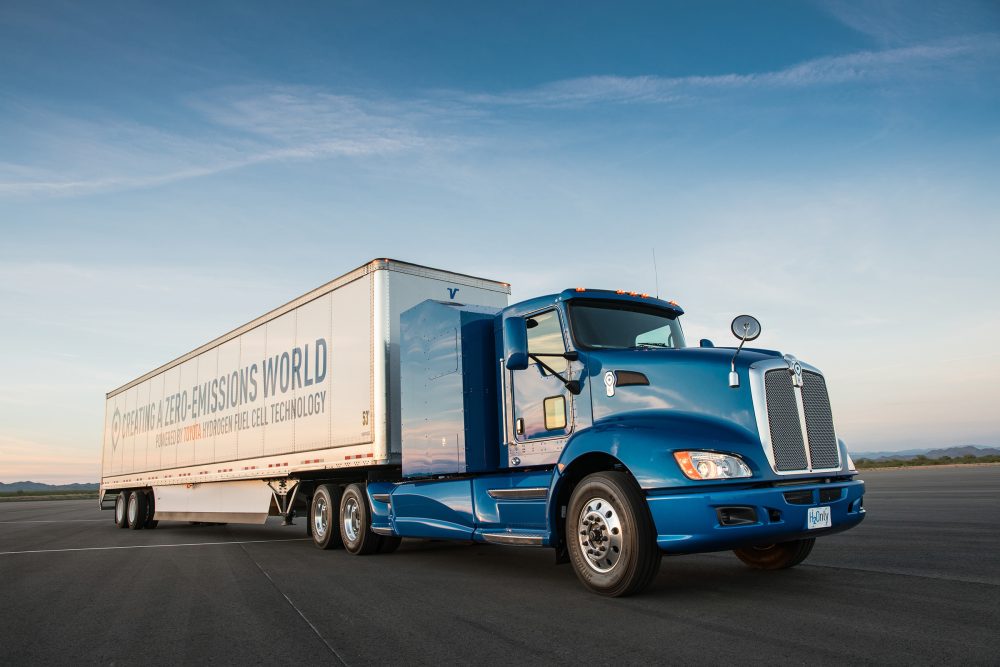 Er is discussie in autoland over welke techniek nu efficiënter is om een voertuig elektrisch mee aan te drijven: elektrisch met behulp van een tractiebatterij of met behulp van waterstof. Toyota heeft al waterstoftechniek, maar lijkt die nu te willen voorbehouden aan vrachtwagens.
Uit Amerikaans wetenschappelijk onderzoek blijkt dat een aandrijflijn die werkt met een tractiebatterij duidelijk efficiënter is dan een aandrijflijn waarin waterstof en elektrolyse een rol spelen. Amerikaanse analisten zeggen dat om die reden Toyota niet succesvol is met de Mirai waterstof aangedreven auto.
In een nieuw project heeft Toyota twee identieke  brandstofcel systemen ingebouwd in een zware truck. Daarmee wordt volgens de Japanners 670 pk gegenereerd en kan makkelijk een combinatie 36 ton op gang worden gehouden voor zeker 200 mijl (334 km).
Of daarmee de ontwikkelingskosten van waterstofaandrijving gered zijn is de vraag. Het initiatief van Toyota komt enkele dagen nadat Tesla aankondigde met een volledig elektrische truck te zullen komen het aanstaande najaar, waarbij dus ook tractiebatterijen een hoofdrol spelen. De eerder aangekondigde Nikola maakt vooralsnog gebruik van een brandstofcel.