DAF LF Electric voor zero emission distributie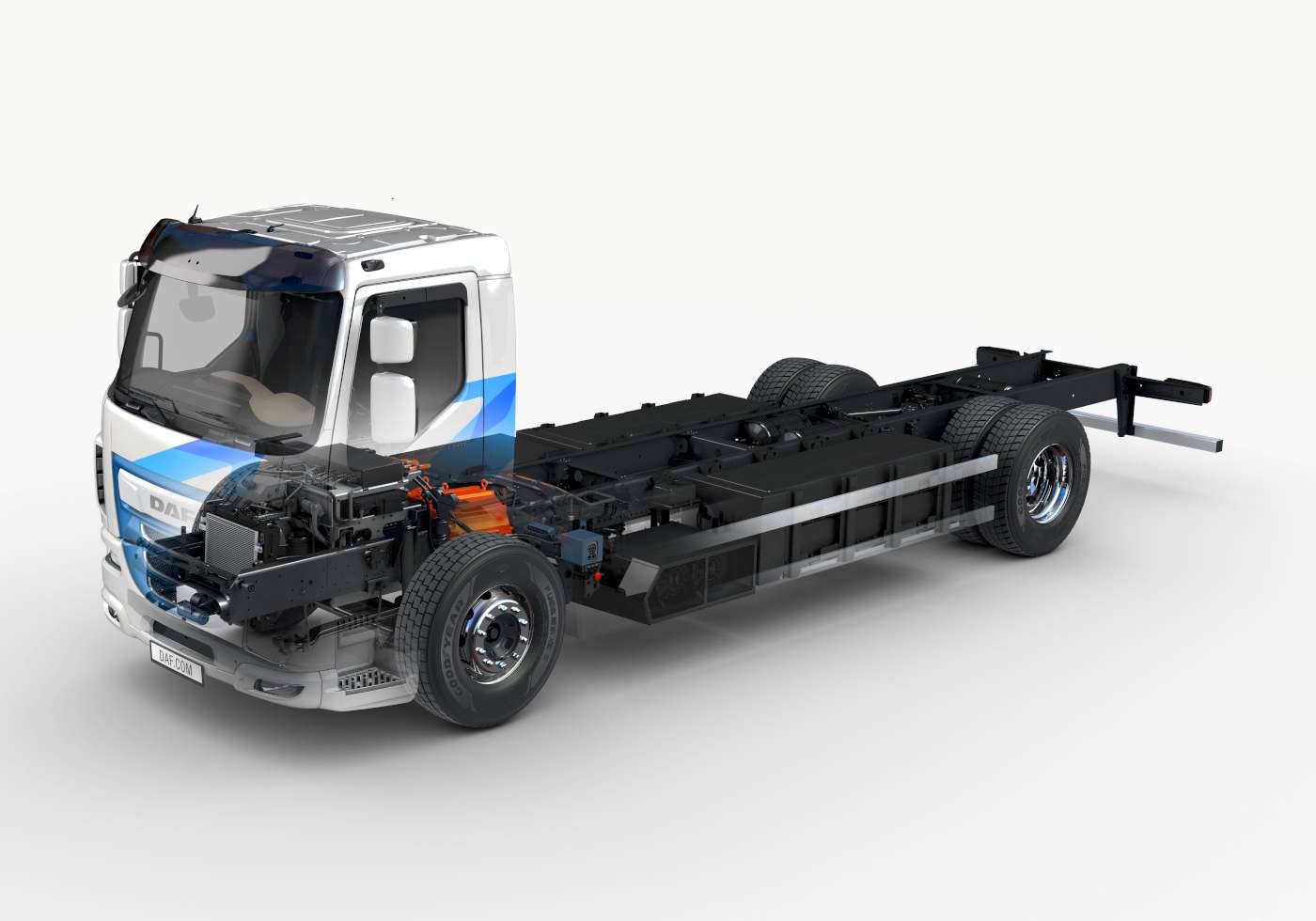 DAF Trucks introduceert de LF Electric; een volledig elektrische distributietruck van 19 ton voor stedelijke toepassingen. De DAF LF Electric heeft een laadvermogen van 11,7 ton en een actieradius tot 280 kilometer volgens DAF. 
DAF zegt dat het de eerste Europese truckfabrikant die een volledig elektrische trekker op de markt bracht: de CF Electric (met een GCW tot 37 ton) voor voornamelijk supermarktdistributie en regionaal transport. Meer recentelijk breidde DAF haar serie elektrische trucks uit met de 6x2 CF Electric bakwagen (met een GVW tot 29 ton). Dankzij de gestuurde achteras is dit chassis ideaal voor bijvoorbeeld 'zero emission' afvalinzameling. 
Rijke ervaring
Doordat de CF Electric trucks bij vooraanstaande klanten al honderdduizenden kilometers hebben gereden, heeft DAF de nodigee ervaring opgebouwd met elektrische aandrijflijnen. De nieuwe LF Electric is DAF's nieuwste model met een volledig elektrische aandrijflijn. De e-motor van de LF Electric levert een nominaal vermogen van 250 kW (370 kW piek) en een nominaal koppel van 1.200 Nm (3.700 Nm piek). De elektriciteit wordt geleverd door een lithium-ijzer-fosfaat-batterij (LFP) met een bruto vermogen van 282 kWh (254 kWh effectief). Dat geeft de LF Electric een actieradius van maximaal 280 kilometer. Volgens DAF ruim voldoende voor de inzet op de gebruikelijke routes in stedelijke distributie. 
LFP batterijen
DAF past in al zijn volledig elektrische trucks zogeheten LFP-batterijen (Lithium Ferro Phosphate) toe. Dit zijn batterijen van de nieuwste generatie die vanuit het oogpunt van duurzaamheid geen kobalt of magnesium bevatten. Bovendien zijn ze volgens DAF beter stapelbaar, wat resulteert in een hogere energiedichtheid per liter. Ook garandeert de chemische samenstelling van de batterij maximale thermische veiligheid. DAF's vertrouwen in de prestaties, betrouwbaarheid en levensduur van de LFP-batterijen wordt geïllustreerd door de 6 jaar lange garantie op de batterijen. 
Slow en fast charging 
Bijzonder aan de nieuwe DAF LF Electric is het 'Combined Charging System'. Hierdoor kan de truck worden opgeladen via het reguliere elektriciteitsnet; ideaal wanneer het voertuig aan het eind van de dag terugkeert naar de thuisbasis. Door deze slow charging (400V AC, 22 kW, 3 fasen) kan de batterij in 6,5 uur van 20% naar 80% worden opgeladen. Een volledige lading (0% tot 100%) duurt tot 12 uur. 
Als speciale apparatuur voor handen is, is fast charging (650V DC, 150 kW) ook mogelijk. In slechts 60 minuten wordt de batterij van 20% tot 80% opgeladen - of in 2 uur van helemaal leeg naar helemaal vol. 
e-PTO leverbaar
Optioneel voorziet DAF de nieuwe LF Electric van een 400V e-PTO, waarmee onder meer een elektrische koelinstallatie of elektro-hydraulische kraan kan worden aangedreven. Daardoor is het niet nodig om een aparte generator te installeren en ontstaat een volledig emissievrije distributietruck. 
Twee wielbases 
De LF Electric komt in eerste instantie op de markt als een 19-tons bakwagen, met een wielbasis van 5,3 of 5,85 meter. Het voertuig biedt een laadvermogen van 11.700 kilo met de opbouw meegerekend. Volgens DAF ruim voldoende voor verreweg de meeste toepassingen in de stadsdistributie. 
De DAF LF Electric werd in nauwe samenwerking met Dana Inc. ontwikkeld. De truck wordt vanaf mei gebouwd door Leyland Trucks in Engeland.